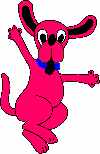 Please wait, I'm coming over...



Last Changed 1/2/2018



Debates often arise over the RV systems and most of the available information is biased to the seller of whatever type of system being debated.

We plan on adding discussions on some RV systems with a more informative overview.

We will also add procedures that are not repairs here.



Our Technical Items during Tige Era

Our entrance door blocks the cargo door when it is latched open.

Besides blocking the cargo door, the latched open entrance door would bounce against the cargo door when it was latched open.

For details on this modification, go to Cargo Door Bumper

We replaced a plastic door insert with a screen for better cooling of the electronics.

See Cabinet Door Mod

We wanted a night light in the bathroom and we didn't have an AC electrical outlet. So we made a led light nightlight.

See LED Night Light

When we stay in Retama Village, the Texas breezes flap the living room slide topper so we put a frame under the topper.

See Slide Topper Support

We replaced the living room tube TV with a LCD model with secure mounting in mind.

See LCD Mount

We replaced a tube TV with a LCD model with a swing arm in the bedroom.

See Bed LCD Mount

We replaced our non-functioning Winegard AS-2003 roof satellite dish with a Winegard SK-1000 unit.

See Satellite Dish Replacement

We used available mounts and fabricated a new mount to have a tilt capability for the LCD TV in the entertainment center.

See LCD Mount II

We modified the trailer LAN wiring and added new equipment to use an air-card for Internet connections.

See Air Card System Installation

We added a second power inlet near the front of the trailer.

See Second Power Inlet

We moved our water filters and water pressure regulator onboard.

See Onboard Water Filters..

We installed an Ubiquiti Bullet radio with an EnGenius antenna on a Sensar Batwing antenna.

See Bullet Install

We replaced the incandescent bulb CHMSL with a LED unit.

See CHMSL

We added some voltmeters to indicate whether both legs of power from shore power or the generator are available..

See Voltmeters

We converted some fluorescent fixtures to LED strips..

See LED Light Conversion

We replaced our big PC with a smaller more power efficient system..

See Computer Change

We put a switch inline with a fuse to not have to pull the fuse when towing the Equinox..

See Fuse Switch

We replace Red Rover's bumper with a chrome one

See Bumper Replace

---

Disclaimer: The information in this site is a collection of data we derived from the vendors and from our personal experiences. This information is meant as a learning guide for you to make your own decisions Best practices and code should always be followed. The recommendations we make are from our personal experiences and we do not receive any compensation for those recommendations.