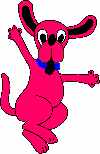 Please wait, I'm coming over...



Last Changed 2/11/2007



We had a problem with the electronics cabinet with no air circulation. We had a DVR, Surround Sound System, DVD player, and the LAN equipment generating heat in the cabinet with no way for the heat to escape.


The cabinet had this imitation leaded glass in the door. We decided to replace the glass with some screen.

click on images to enlarge

We found this door guard screen at Lowes.
The screen in the door guard was made from expanded metal with brown paint.

We use a Dremel tool with a cut-off disk to cut a panel the size of the glass that was in the door.

click on images to enlarge

The glass was held into the door with a rubber gasket that had a glass bead appearance.
The rubber gasket has tabs that fit into a groove cut into the door frame.

click on images to enlarge

Here is the screen installed in the door. It looks great and now the heat can escape from the cabinet.
The screen with the rubber gasket. We had to use a thin piece of rubber material to fill the gap as the screen was about have the thickness of the glass.

click on images to enlarge
---
Disclaimer: The information in this site is a collection of data we derived from the vendors and from our personal experiences. This information is meant as a learning guide for you to make your own decisions Best practices and code should always be followed. The recommendations we make are from our personal experiences and we do not receive any compensation for those recommendations.
//hide content //hide loading message