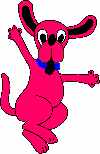 Please wait, I'm coming over...



As with many of our life adventures, it started with "I have been thinking".

We had been doing some planning for what we would do when we stopped traveling. The trend had been to keep our trailer and RV lot in Retama Village and find a place in Tennessee or Georgia for the summer months.

Then the Retama Village developer came out with a new line of dwellings called The Cottages and that triggered "I have been thinking" from Dale.

We did build a Cottage and are staying full-time in Mission Texas. The deciding factors were Mission is where our doctors are and also most of our friends. The summers will be hot but staying in a house is cooler than an RV.



This is the story of our Cottage.

---

Disclaimer: The information in this site is a collection of data we derived from the vendors and from our personal experiences. This information is meant as a learning guide for you to make your own decisions Best practices and code should always be followed. The recommendations we make are from our personal experiences and we do not receive any compensation for those recommendations.