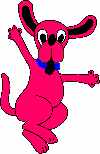 Please wait, I'm coming over...



Last Changed 2/11/2007



We wanted a night light in the toilet room. We wanted the room to be easy to find in the dark and to use the room without turning on the room light.


We did not have an AC electrical outlet in the toilet room. We has considered trying to wire an outlet into the toilet room to use a regular type night light.
We acquires a marine LED walkway light with three white LEDs. This light uses very little electricity so we can leave it on all the time. The LED light provides just the right amount of light for middle of the night usage.

We swapped out the dual switch panel with a triple switch so we can turn off the night light when we are boondocking.

click on images to enlarge

With the solar panels and the Inverter/Charger always on, our normal DC Voltage is around 13.6 volts. The LED lights we have tried are rated for 12 volts. Going over 12 volts is very hard on LEDs, The 200,000 hour rated LEDs were only lasting 2000 hours. We put a 12 volts voltage regulator inline with the LED light hoping to get more life.

click on images to enlarge
---
Disclaimer: The information in this site is a collection of data we derived from the vendors and from our personal experiences. This information is meant as a learning guide for you to make your own decisions Best practices and code should always be followed. The recommendations we make are from our personal experiences and we do not receive any compensation for those recommendations.
//hide content //hide loading message