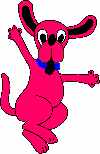 Please wait, I'm coming over...



Last Changed 1/21/2010



When we ordered Tige, we did not order a TV for the living room because we did not like the brands that Travel Supreme offered. We installed the TV we purchased for Tige u sing a clip that was included with the slide-out shelve. Unfortunately on our first day out, a brisk turn resulted in the clip bending allowing the TV to do a swan dive off the shelf breaking the neck of the TV tube.

That experience made the installation of the tube TV with an LCD model, a case of a solid attachment of the TV.


This is the tube TV being replaced.

It is mounted to shelf that pulls out and then can be rotated.

click on pictures to enlarge

This is the clip that didn't hold the tube TV to the slide-out shelf.
When the second tube TV was installed, the Travel Supreme technicians put screws through the back ledge of the TV.

click on pictures to enlarge

Our original plan was to put screws through the base of the new LCD TV. We assumed the base would be made of plastic covered metal.

However, the base of the new LCD TV was made of glass. No putting screws through that.

click on pictures to enlarge

Using 1/8" x 1" aluminum stock, we made two clamp plates. We lined them with felt.
We used plastic spaces and washers to shim the clamps. The bolts through the clamps go through the slide-out shelf and through the plate of the slide mechanism.

click on pictures to enlarge

While the clamps would probably hold the LCD in place while we travel, our past experience told us to do more.

With the clamps acting as a "belt", we added "suspenders". Using the same 1/8" x 1" aluminum stock, we made two braces. The braces are attached to the upper screw holes normally used by the VESA mount. The lower ends of the braces were screwed to the back of the slide-out shelf.

The LCD TV is firmly mounted and we retained the function of the slide-out shelf.
The new LCD TV on the slide-out shelf.

click on pictures to enlarge


We found that we wanted a tilt capability to get the full clarity of the LCD TV. We accomplished this with a new mount we fabricated at LCD Mount II.


---
Disclaimer: The information in this site is a collection of data we derived from the vendors and from our personal experiences. This information is meant as a learning guide for you to make your own decisions Best practices and code should always be followed. The recommendations we make are from our personal experiences and we do not receive any compensation for those recommendations.
//hide content //hide loading message