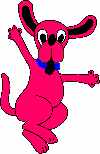 Please wait, I'm coming over...



Last Changed 11/18/2010



In LCD TV Install we mounted the LCD TV using its base on the slide out shelve in the TV space in the entertainment center. What we found that we were losing some of the richness of the display because the screen was vertical and not tilted to our viewing angle.

Since the TVs base did not provide for tilt, we came up with a new solution.


The LCD TV on its base on the slide-out shelf.
We started with a MOR/ryde TV1-003H vertical TV mount.

This mount would provide vertical alignment of the LCD TV but not tilt.

The MOR/ryde mount would provide a "wall" for a wall mounting TV bracket.

click on pictures to enlarge

This Peerless PT632 wall mount would give us the ability to tilt the LCD TV up to 15 degrees down.
We attached the wall plate part of the Peerless mount to the plate of the MOR/ryde mount.

click on pictures to enlarged

This is the combined mount assembly.
The next issue was the mounting holes for the MOR/ryde mount would be where the pivot plate of the pull-out drawer is located.

Since the pivot plate had to stay, we had to come up with a way to attach the MOR/ryde mount outside of the pivot plate. And we did not want to rely on just using screws into the wood pull-out drawer.

click on pictures to enlarge

We used 1"z1"x1/8" angle steel to make braces for the MOR/ryde mount. Friend Larry Moore welded the angle braces to the mount.

The assembly was then painted..

click on pictures to enlarge

The assembled mount was bolted to the pull-out drawer and the LCD TV was mounted.

We used to keep a couple of binders in the corner of the TV cabinet. The angle on the LCD TV interfered with that location but there was a space crested behind the mount that the binders fit.
The new LCD TV on the slide-out shelf with a tilt angle giving a better view of the TV.

click on pictures to enlarge
---
Disclaimer: The information in this site is a collection of data we derived from the vendors and from our personal experiences. This information is meant as a learning guide for you to make your own decisions Best practices and code should always be followed. The recommendations we make are from our personal experiences and we do not receive any compensation for those recommendations.
//hide content //hide loading message