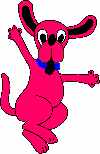 Please wait, I'm coming over...



Last Changed 1/24/2012



We had fluorescent light fixtures over the kitchen peninsula which were not as bright as we wanted. We decided to convert the fixtures to use LEDs. There are conversion units that replace the fluorescent tubes that fit into the fixture the same way the fluorescent tubes did with some wiring changes, but they can be expensive. We decided to use LED strips instead.


This is the LED strip we purchased. From the supplier, the LEDS came in a 16.8' strip. The LEDs are arranged so that the strip can be cut between every third LED.

We also acquired some connectors that the strips plug into.
We left the ballast assemblies in place. We just cut the wire that connected the ballast to the Ground wire. We also cut the Red wire from the switch to the ballast assembly. Using some extra wire, we connected one of the connectors to the Ground and to the Red wire from the switch.

click on images to enlarge

We cut strips to fit inside the fixture. The strips come with adhesive on the back side.

We could have used a connector for each strip but we decided to solder wires between the strips.

click on images to enlarge

The LED strip are polarity sensitive. There are little "+" to indicate where the +12 volts need to be attached.

Where you cut the strip there are very small spots where the voltage etches are exposed. To make better solder connections, we scrapped the coating off of the end of each strip to expose the etch.
We used six strips because we wanted more light on the kitchen counter.

Be sure not to glue the strips over the mounting holes of the fixture.

click on images to enlarge

The fixture in the foreground has been converted to LEDs while the rear fixture still uses fluorescent tubes.

The brightness is actually much more than the photo indicates.
---
Disclaimer: The information in this site is a collection of data we derived from the vendors and from our personal experiences. This information is meant as a learning guide for you to make your own decisions Best practices and code should always be followed. The recommendations we make are from our personal experiences and we do not receive any compensation for those recommendations.
//hide content //hide loading message