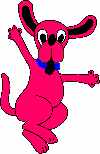 Please wait, I'm coming over...



Last Changed 1/2/2018



Debates often arise over the RV systems and most of the available information is biased to the seller of whatever type of system being debated.

We plan on adding discussions on some RV systems with a more informative overview.

We will also add procedures that are not repairs here.



Our Technical Items during the Joey Era

We setup a 4G Antenna on a magnetic mount.

See 4G Antenna
Our current air-card setup.

See Current Air-Card System
We repackaged our main computer for moving between Tige and the Bounder.

See Computer Box
We modified Winegard Trav'ler SK-1000 automatic satellite roof dish to work with a Dish Hopper 3.

See Hopper 3
We installed a battery fill system on Joey's batteries.

See Battery Fill System
A discussion on running wiring inside PVC conduit on the RV roof.

See Roof Conduit Wiring
Modifying a power strip to clean up power wiring.

See Custom Power Strip
Modifying our 2018 Equinox for Towing.

See Toad Prep

---

Disclaimer: The information in this site is a collection of data we derived from the vendors and from our personal experiences. This information is meant as a learning guide for you to make your own decisions Best practices and code should always be followed. The recommendations we make are from our personal experiences and we do not receive any compensation for those recommendations.