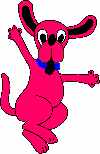 Please wait, I'm coming over...



Last Changed 7/12/2016



Technology changes and we had to change along with it. The biggest driving force to change was changing from using 4G equipment over 3G equipment. The change to 4G made a different air-card modem and a change of the router from the CradlePoint 1000 which was limited to 3G type modems.

These are the changes from our original air-card installation.


This was the CradlePoint MBR-1000 as installed in out trailer.

The CradlePoint was replaced by a Surf SOHO router because it had 4G modem capability and WiFi as WAN capability.
We had to replace the Novatel USB760 as it was a 3G modem

Originally we had a Pantech MHS291 MiFi but it did not fit our environment. We purchased a Pantech UML295 and put the SIMM card from the MiFi in it.

We originally had a Peak Reception "Rockies" Extreme wired wireless amplifier because it was the most powerful available at that time. We used it once.

This time we choose a Wilson Sleek amplifier with about half the power of the Rockies Extreme amp. We felt it would be enough.

click on images to enlarge

We originally had a 9dB tracker whip antenna mounted on the Sensar TV antenna. This antenna is still attach to the Travel Supreme trailer,

On our motorhome, we are using a BoatAnt antenna. It is short enough we didn't have to have it on an elevator like the Sensar antenna.

click on images to enlarge

In the trailer we mounted the communication equipment behind the bedroom TV.

In the motorhome, we had to put a lot more stuff behind the bedroom TV. This the SOHO router and the Sleek amplifier with the Pantech Modem attached by Velcro.

click on images to enlarge

click on images to enlarge

This is a schematic of our air-card and Wi-Fi LAN in the trailer and in the motorhome.
Here are our antennas mounted on the roof of the motorhome.
---
Disclaimer: The information in this site is a collection of data we derived from the vendors and from our personal experiences. This information is meant as a learning guide for you to make your own decisions Best practices and code should always be followed. The recommendations we make are from our personal experiences and we do not receive any compensation for those recommendations.
//hide content //hide loading message