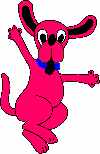 Please wait, I'm coming over...



Last Changed 5/27/2018



We installed a battery fill system on Joey to make things easier. This system was not necessary on Tige because Tige's batteries are AGMs and do not need filling.


These are the four house batteries mounted under the entry steps into Joey.

Note the battery cables and the white battery caps.
This is the battery cap assembly from one of the batteries. Basically the assembly is a nice idea, just flip the levers and all three caps come off.

The problem is that the levers conflict with the battery cables as seen in the Previous photo.

This is why we installed the battery fill system so we did not have to take the cap assemblies off.

click on images to enlarge

We are using the Flow-Rite Pro-Fill RV system. Each kit comes with the items for two 6 volt batteries.

This is the adapter that replaces the battery cap. The white tip is a float. When water is forced into the adapter, the float stop water flow when the battery cell has enough fluid.

Hoses interconnect the adapters.
Here is the system installed. The hardest part was remove the old cap assemblies which required removing battery cables.

Once installed, we should not have to remove battery cables anymore except to change batteries.

click on images to enlarge


There is a hose with a connector attached to the interconnected adapters.

There is a hand squeeze pump that connects to that connector and has a hose that goes into the distilled water bottle. Distilled water is pumped until all the adapter cap floats close making the pump hard.



Add on

When we went to fill the chassis battery on Joey, we found the battery set way back from the hood opening.


We added the same type of system to the chassis battery.

click on images to enlarge
---
Disclaimer: The information in this site is a collection of data we derived from the vendors and from our personal experiences. This information is meant as a learning guide for you to make your own decisions Best practices and code should always be followed. The recommendations we make are from our personal experiences and we do not receive any compensation for those recommendations.
//hide content //hide loading message