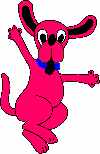 Please wait, I'm coming over...



Five years ago, we had not even heard the phrase "RV Full-Timers." And now we are preparing to be just that! 6/5/2006

The purpose of this portion of our web site is to document the steps we took to go from visiting an RV Show on a Sunday afternoon to taking the active steps to be full-timers.

Our plans were to retire, sell the house and become full-time RVers. Our dream rig was a fifth-wheel combination with Red Rover, our Volvo 770 hauler. The reasons for buying Red Rover for safety is a key element of this site. The house is gone, the rig is here and retirement is close.

Red Rover
Our logo* Our Rig, Red Rover and Tige

*Our Red Rover logo was the artistic creation of our good friend Reverend Ken Nehmer, now deceased.


RV Life on Wheels was the school we attended to learn about living on the road.

Whether driving a motorhome or a fifth-wheel rig, you will be driving something a lot bigger than a car. Attending a Driving School only makes sense.

We read several books in the road to full-timing. The list of books is in RV Books.

Since we started with no RV experience, we bought a motorhome to learn on. We called the motorhome Training Wheels.

We had a transition house between selling our home and going full-time.

Going full-timing means getting rid of stuff. Some the things we did is in Stuff.

The debate was between getting a motorhome for a fifth-wheel rig. Some of the factors in the debate are in Fifth-Wheel Decision.

We uses the Escapees forum extensively and some link to other RV resources is in RV Links.



---

Disclaimer: The information in this site is a collection of data we derived from the vendors and from our personal experiences. This information is meant as a learning guide for you to make your own decisions Best practices and code should always be followed. The recommendations we make are from our personal experiences and we do not receive any compensation for those recommendations.