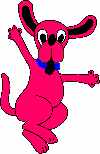 Please wait, I'm coming over...




Whether you are going to drive a Motorhome, a Motorhome with Toad rig, or a Fifth-Wheel rig, you should consider going to a RV driving school. Even if you are an experienced over-the-road semi driver, you should do it, not for your benefit, but your spouse's.

It is extremely important for the spouse to learn to drive the rig. Things can happen to the primary driver, and the spouse should be able to get the rig into a safe place or, more importantly, get the driver to help.

We RVers drive some pretty heavy rigs and we should know what it takes to safely drive one. Fifth-wheel rigs have the added concern of knowing how the trailer will follow the tow vehicle down the road.

We attended Dick Reed's RV Driving School at the Life on Wheels Conference in Moscow, Idaho. Dick holds classes before and after the LOW Seminar classes. He also holds classes at some of the other LOW Conferences as well as other locations. See his web site at www.rvschool.com.

The usual format for Dick's class is individual training in your own rig. When a couple takes the class, the two partners are trained together switching off for the driving exercises.

When we took the class, Dale did most of the driving because I already had quite a bit of driving practice in getting my CDL License. In addition, I did all the driving on our 3200 mile trip from Maryland to Idaho.

The driving exercises included a pre-trip walk around the rig, backing in a straight line, backing into a campground spot, and on the road driving.

Dale had driven Red Rover just once in a parking lot on Thanksgiving morning in 2004. Now she has experience driving our rig on the highway and through city traffic. She even has driven Red Rover (bob-tailing without the trailer) from our campground to the Wal-Mart.

You can follow this link to pictures of Dale practicing. Dales Pictures.

Dick Reed's is not the only RV driving school. But I believe he has the largest coverage in the United States.

We do not care whose school you take. But we strongly recommend that you attend one of them.


---
Disclaimer: The information in this site is a collection of data we derived from the vendors and from our personal experiences. This information is meant as a learning guide for you to make your own decisions Best practices and code should always be followed. The recommendations we make are from our personal experiences and we do not receive any compensation for those recommendations.
//hide content //hide loading message