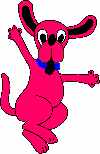 Please wait, I'm coming over...



Last Changed 2/11/2007



With all the pros and cons of motorhomes and fifth-wheel (FW) trailers, the whole debate becomes a " Ford versus Chevrolet" kind of debate, it all depends on what you want.

These are just a few of the considerations:



Will you move locations a lot, perhaps a motorhome would be better.
If you have a motorhome, you have to tow a car or small truck for shopping trips.
If you pull a FW, then you have to go to the beauty parlor in your Volvo truck (wife's concern).
Two engines to maintain with a motorhome (coach plus car), one with FW.
Solo woman prefer motorhomes, they do not have to go outside to leave in a hurry.
When there are mechanical problems (engine, transmission), your house in not in the shop with a FW.
When you want to change the house, you do not need to change the drive train with a FW.

The Decision

For my wife, the deciding factor was that a FW seems more like a house than the motorhome. And since this will be our only house, that was an important factor.



Plant Tours

We strongly recommend taking plant tours. You get a real feel for the attitude of a manufacturer and his product when you see the workers and plant conditions. You also get a better picture of the internals when the skin is off.

We spent a week in Elkhart, in taking plants tours. We also toured the Teton Homes plant in Casper Wyoming.



The Field

Travel Supreme
Newmar
Teton

Travel Supreme, Newmar, and Teton are three of the fifth-wheel brands we are considering, This field is defined in our terms as the heavyweights. All three have GVWR of 20,000 lbs. This is not because we wanted a heavy trailer.

Fifth-wheels trailers are not built with exotic materials like bonded fibers for strong light weights. They are built with tried and true materials and construction techniques.

The issue is the construction of the trailer starting at the frame. The trailer is a house you take down the road. A flimsy frame will mean the house will be flexed and over time, cause damage to the house frame and the walls and cabinets inside. A strong frame will be heavier. Wall framework that is more resilient, will be heavier. Heavier frames and framework mean the running gear, springs and wheels, will be heavier. Better appliances are heavier and the list goes on. Good long term full-time trailers will tend to be heavier trailers

From the views below, you get a better picture on how full-timing is not camping, These fifth-wheel trailers have all the comforts of a house. We were not going full-time to "rough it." We wanted a certain level of quality and comfort. These features show up in the cabinetry, flooring, fixtures, and insulation.



Click on the images below to see larger views.

Travel Supreme
Newmar
Teton

Floorplans

Travel Supreme
Newmar
Teton

click on images to enlarge



---
Disclaimer: The information in this site is a collection of data we derived from the vendors and from our personal experiences. This information is meant as a learning guide for you to make your own decisions Best practices and code should always be followed. The recommendations we make are from our personal experiences and we do not receive any compensation for those recommendations.
//hide content //hide loading message