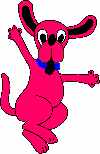 Please wait, I'm coming over...




Dale was commuting 70 miles each way every day. Since the house market was high, we decided to sell the house now and move closer to her job. We rented this little converted farmhouse in Tunis Mills Maryland just off of the Miles River. Mark's commute stayed about the same.


The house is nestled in trees and crop land.
Some of the modifications are visible from the front side of the house.
More of the modifications.
The back of the house show the significant improvements in the house.
A better view of the sun room and the dining area.
A view from the bedroom balcony showing the field next to the water where the geese land on their way south.

click on pictures to enlarge


For interior photos of the house, see Tunis Mills Interior.

One advantage of this move was that it acted as a test as to whether we had gotten rid of enough stuff in preparation for moving into the trailer. We failed miserably. We had 20 years of accumulation and we had made some serious dents but we are still bursting at the seams in the this farm house. See Stuff.


---
Disclaimer: The information in this site is a collection of data we derived from the vendors and from our personal experiences. This information is meant as a learning guide for you to make your own decisions Best practices and code should always be followed. The recommendations we make are from our personal experiences and we do not receive any compensation for those recommendations.
//hide content //hide loading message