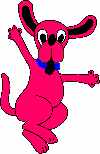 Please wait, I'm coming over...



Last Changed 2/11/2007



One huge hurdle to overcome before going full time is eliminating stuff. Stuff like furniture and appliances need to go; RVs are fully equipped. Stuff like fine china and crystal are impractical; they are easily broken in a moving vehicle. Stuff like a full library of books Can not travel with you; too heavy. But the biggest reason for getting rid of stuff is that there just isn't enough room to cart everything you own down the highway with you.

The volume of stuff makes the task hard. It has been amazing what we have uncovered as we have been doing stuff reduction. We found clothes that are out of style and out of size (believe it or not, we are getting smaller) and with the labels still attached. By far the hardest part is purely emotional. We find ourselves "spending time" with special things while deciding how best to get rid of them...memorabilia, gifts, favorite clothes, and, of course, shoes! Some of the stuff we have is destined for our daughter. She will be getting her "heirlooms" early. The rest will be sold, donated and junked!
Our daughter Stacy and hubby Ken came to Baltimore for Thanksgiving and to receive their allocation of stuff.

They also took the heritage items that we could not take with us but we needed to keep like Marks's Viet Name shadow box.
They brought an extended Ford Econoline Van. They took the XCargo and mounted it on the roof for more stuff space.

click to enlarge

By the time we were done loading, the Van was filled up to the roof with stuff.

click to enlarge


After we sold the house, we temporarily moved into a small rental farm house. We thought we had getting rid of our stuff under control. But moving from three bedrooms, family room, dining room, full basement, and garage to a two bedroom very small house proved us wrong.


We found some useful places for some of our furniture. We donated our queen guest bed to a deserving young couple who's wife had MS, We had a son of an acquaintance that was just starting out living on his own and we made him a real good deal on furniture, lamps, bedding, and linen.

A lot of linen and clothing went to charity including Goodwill, Purple Heart, and AMVets. We found furniture is not easy to give to the charities.

click to enlarge


We did manage to sell some of the furniture.

We found a way to give stuff away through www.freecycle.com. This is a free service where you list things you want to give away and people in the local geography can request it and if you agree, they have to pick it up. The rules are that no money is to change hands. The goal of www.freecycle.com is to keep stuff out of land fills.


---
Disclaimer: The information in this site is a collection of data we derived from the vendors and from our personal experiences. This information is meant as a learning guide for you to make your own decisions Best practices and code should always be followed. The recommendations we make are from our personal experiences and we do not receive any compensation for those recommendations.
//hide content //hide loading message