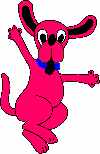 Please wait, I'm coming over...



Last Changed 2/11/2007



Besides attending RV Life on Wheels, we bought numerous books to help educate ourselves in the Full-Timing Life style.

Here are the books we bought:

First We Quit Our Jobs

How One Work-Driven Couple Got on the Road
to a new Life

Marilyn J. Abraham

Full-Time RVing

How to Make it Happen

Sharlene "Charlie" Minshall

How Do They Live Like That?

Answers For Those Who Wonder
Judy Farrow & Lou Stoetzer, PhD

Movin' On

Living & Traveling Full Time
in a Recreational Vehicle

Ron & Barb Hofmeister

Please...Don't Tailgate the Real Estate

Scouting the back roads and off ramps
to find true love and happiness

William C. Anderson

Road Work

The Ultimate RVing Adventure

Arline Chandler

Take Back Your Life!

Travel Full-Time In An RV

Stephanie Bernhagen

Your Home On Wheels

A Beginners Guide to Becoming
a Part Time or Full Time RV'er

Carol Ray

Complete Guide to Full-Time RVing

Life of the Open Road

Bill and Jan Moeller

301 Ways to Make RV Travel
Safer, Easier, and More Fun

Bernice Beard

The RV Handbook

Essential How-To Guide for the RV Owner

Bill Estes and the Staff of Trailer Life and Motorhome Magazines

Guide to Buying A Medium Duty Truck

Bill Farlow

10 Minute Tech Volume 2

Over 600 time and money-saving ideas
from fellow RVers

Trailer Life Books
The Best of



Tech Topics

Bob Livingston
Trailer Life's


RV Repair & Maintenance Manual

Bob Livingston
---
Disclaimer: The information in this site is a collection of data we derived from the vendors and from our personal experiences. This information is meant as a learning guide for you to make your own decisions Best practices and code should always be followed. The recommendations we make are from our personal experiences and we do not receive any compensation for those recommendations.
//hide content //hide loading message