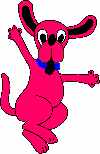 Please wait, I'm coming over...




This is our 1995 Pace Arrow Vision 37J Class-A Motor Home. It is our "training unit" as we prepare for our retirement as full-time RVers. We learned a lot from having Training Wheels and in the end the decision was in favor of a fifth-wheel trailer.

Some things we learned from our days with Training Wheels.

We found that you do not get up and walk around your motorhome when you are traveling down the road. At the most, when we are in creeping traffic, the co-pilot might go back to the bathroom for a quick break and grab a couple of sodas from the refrigerator on the way back to her seat. This does not include a traffic light, it is too short.

Not having to get out to get lunch at a rest stop is not an advantage. You need to get out and walk around anyways.

You have to pay attention to the age of your tires. We bought Training Wheels in 2002. The front tires showed a little checking and we replaced them. The rear tires were fine. We had a tag wheel tire blowout on our way to Disney World in 2003. The spare had cracks in it. The tires were originals manufactured in 1994. They were nine years old. Seven years is the maximum for tires even if they "look" good. We replaced all the remaining tires.

You need to check all your drawers to insure they are secured because they will open when you are driving if they are not.

click on images to enlarge


Our first trip to Assateague Island Maryland in October 2002





---
Disclaimer: The information in this site is a collection of data we derived from the vendors and from our personal experiences. This information is meant as a learning guide for you to make your own decisions Best practices and code should always be followed. The recommendations we make are from our personal experiences and we do not receive any compensation for those recommendations.
//hide content //hide loading message