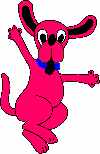 Please wait, I'm coming over...



Last Changed 6/9/2009



TV is key for us. It provides news, education and well as entertainment.


We have the traditional TV antenna often referred to a the batwing antenna. It does a decent job when we are near a major city.

Even with a good signal, we are limited to broadcast TV reception which does not provide for the expanded programming available to cable and satellite users.

See Broadcast/Cable TV

Satellite TV provides for a wide expanse of programming. There is a wide array of hardware

See Satellite TV

A schematic of our TV cabling.

click on image to enlarge

We use a ground tripod most of the time.

The setup of a TV dish is rather easy with the right tools and we cover in Dish Aiming Tools and in TV Dish Setup

---

Disclaimer: The information in this site is a collection of data we derived from the vendors and from our personal experiences. This information is meant as a learning guide for you to make your own decisions Best practices and code should always be followed. The recommendations we make are from our personal experiences and we do not receive any compensation for those recommendations.