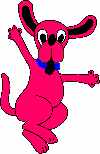 Please wait, I'm coming over...







//show loading message

//hide content
8/2 - 8/7/2006

Our location - Salt Lake City Utah

SLC KOA

click on pictures to enlarge

We stopped in Salt Lake City just to park Mark while Dale took a short trip to Denver.

Who would have guessed that in the SLC KOA we would be parked next to another Travel Supreme.
Even more surprising, the Travel Supreme next door was being pulled by another Volvo.

click on pictures to enlarge

The white Volvo 610 is Berte Francisco's (Francisco Flyer).

click on pictures to enlarge
---
Disclaimer: The information in this site is a collection of data we derived from the vendors and from our personal experiences. This information is meant as a learning guide for you to make your own decisions Best practices and code should always be followed. The recommendations we make are from our personal experiences and we do not receive any compensation for those recommendations.
//hide content //hide loading message