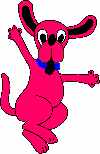 Please wait, I'm coming over...







//show loading message

//hide content
7/26 - 8/2/2006

Our location - Heyburn Idaho

Country RV Village Campground

click on pictures to enlarge

We are on our way to Salt Lake City and then to Zion National Park in southern Utah. Heyburn, ID is really just a spot on the map. From our last location in Mountain Home, Heyburn satisfied our" 200 miles, off the road by 2 PM" traveling rule. So here we are for a week.
The Country RV Village Campground is small...run by Arlen and Mary. However, where the RV Park in Mountain Home was very quiet, this park is just the opposite. Situated right next to I-84, we contend with 75 mph traffic 24/7. It's a good thing that I am a heavy sleeper!

click on pictures to enlarge

But, one good thing...the temperature has moderated and the 100+ degree temperatures are gone....85 today!

click on pictures to enlarge

The first step on this ladder is a high one. That's why Mark is given "flag raising duty!"
Please don't slip!

click on pictures to enlarge
---
Disclaimer: The information in this site is a collection of data we derived from the vendors and from our personal experiences. This information is meant as a learning guide for you to make your own decisions Best practices and code should always be followed. The recommendations we make are from our personal experiences and we do not receive any compensation for those recommendations.
//hide content //hide loading message