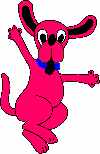 Please wait, I'm coming over...







//show loading message

//hide content
8/13-8/15/2018

Our location - Pipestone, MN

Pipestone National Monument


We did a short stop at the Pipestone RV Park located in Pipestone, MN. Across the road was the Pipestone National Monument.



click on pictures to enlarge

The Visitor Center for the Pipestone National Monument.

You never know when you will run into something interesting. Pipestone is a clay layer that was trapped between quartzite that has a unique red color. The American Indians used this stone material to make pipes, especially peace pipes.

Various Indian tribes quarried the pipestone material and there was quite a trade program for many tribes.

At the center, there was a craftsman making pipe from the pipestone material with versions of the hands tools the Indians use in the past..

click on pictures to enlarge

click on pictures to enlarge
---
Disclaimer: The information in this site is a collection of data we derived from the vendors and from our personal experiences. This information is meant as a learning guide for you to make your own decisions Best practices and code should always be followed. The recommendations we make are from our personal experiences and we do not receive any compensation for those recommendations.
//hide content //hide loading message