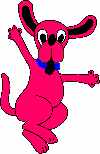 Please wait, I'm coming over...







//show loading message

//hide content
5/14 - 5/21/2012

Our location - Lebanon, TN

Countryside RV Resort


We returned to the Countryside RV Park to visit some friends in the area.

Our RV stop is the Countryside Resort, accessible to I-40, but tucked back among trees and rolling countryside.



click on images to enlarge

The Countryside Resort.
Office and store.

click on images to enlarge

Campground road is gravel as are the sites. The park is built on a slope but the sites are fairly long and level. There is a marked walking trail around the park that is about a mile. Perfect for the mandatory exercise that we both need!
Joey and Sparky at rest! Even though there are lots of trees, there is an opening to the southern sky.

click on images to enlarge
---
Disclaimer: The information in this site is a collection of data we derived from the vendors and from our personal experiences. This information is meant as a learning guide for you to make your own decisions Best practices and code should always be followed. The recommendations we make are from our personal experiences and we do not receive any compensation for those recommendations.
//hide content //hide loading message