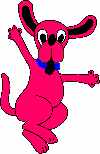 Please wait, I'm coming over...







//show loading message

//hide content
8/25/2017

Our location - Farmington NY

Glenn H. Curtiss Museum

A very short distance from Bath, NY is Hammondport, NY, the location of the Glenn H. Curtiss Museum.

click on images to enlarge

There is a statue of the June Bug, Glenn Curtiss's successful competitor to the Wright Brothers.
The C-46 Commando was a WWII workhorse like the C-47 Skytrain (DC3).

There was a period when Curtiss got away from aviation and did odd things like designing the Aero Car, an early RV.

click on images to enlarge

click on images to enlarge

Mark spent too much time looking at antique cars, airplanes, boats, and engines.

We did take a couple of photos of a P-40 Warhawk that was crashed in a Florida Swap and is being restored.
---
Disclaimer: The information in this site is a collection of data we derived from the vendors and from our personal experiences. This information is meant as a learning guide for you to make your own decisions Best practices and code should always be followed. The recommendations we make are from our personal experiences and we do not receive any compensation for those recommendations.
//hide content //hide loading message