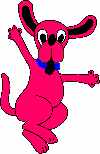 Please wait, I'm coming over...







//show loading message

//hide content
4/15 - 4/17/2017

Our location - Tuscaloosa, AL

Deerlick Creek (COE-Holt Lake)



We stopped at Deerlick Creek Corps of Engineers Park at Lake Holt to see what staying at a COE Park was like. The spot we had was a great site for camping. We had a deck that overlooked the river. But we do not camp, we live in a home that we move around.

Unfortunately we were under the weather and didn't enjoy the site as much as we could have.

What the COE Park did not have was a satellite shot. The trees were incredibly dense and the roads were narrow where you can usually get a satellite fix. Because of its remote location, we had access to only one broadcast TV station and it was intermittent. Even SiriusXM radio had a problem getting a good signal.

Being house bound with no decent TV was difficult. We did have Internet using our Verizon Air-Card.

If COE Parks are like this in regards to satellite views, we will probably avoided COE Parks in the future.



click on pictures to enlarge

From the deck on the site overlooking the river.

The site was long enough but it was on a curve making disconnecting Sparky a problem.

click on pictures to enlarge

click on pictures to enlarge
---
Disclaimer: The information in this site is a collection of data we derived from the vendors and from our personal experiences. This information is meant as a learning guide for you to make your own decisions Best practices and code should always be followed. The recommendations we make are from our personal experiences and we do not receive any compensation for those recommendations.
//hide content //hide loading message