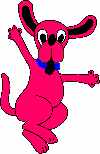 Please wait, I'm coming over...







//show loading message

//hide content
9/2 - 10/1/2016

Our location - Woodland Park, CO

Diamond Campground


We returned to Diamond Campground because we like Colorado and we like our friends, Danielle and Jack Mayer, who are camp hosts here.



click on pictures to enlarge

Diamond Campground is in Woodland Park, CO about 20 miles northwest of Colorado Springs.
This is why we like coming to Diamond. That is Pike's Peak in the near distance.

click on pictures to enlarge

Diamond Campground is a traditional RV park with lots of trees and rough sites.

The site we were in is very long but far from level.
After we were level, I think just one wheel was still on the ground.

There was no way the roof satellite dish would work.

click on pictures to enlarge

On our site, there was no place for our tripod dish.

But we were close to a space where a couple of people had put their Dish dishes up.
We put our dish close to the two already there but we still did not get the best satellite shot. We could only get two of the three satellites we wanted.

We survived.

click on pictures to enlarge
---
Disclaimer: The information in this site is a collection of data we derived from the vendors and from our personal experiences. This information is meant as a learning guide for you to make your own decisions Best practices and code should always be followed. The recommendations we make are from our personal experiences and we do not receive any compensation for those recommendations.
//hide content //hide loading message