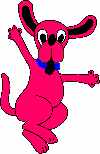 Please wait, I'm coming over...







//show loading message

//hide content
6/16/2016

Vacaville, CA

California State Railroad Museum

click on pictures to enlarge

We went to Old Sacramento to see the California Railroad Museum.

Old Sacramento looks as it did in it heyday.
The California Railroad Museum was built using the original roundhouse as a base.

click on images to enlarge

Mark overdosed on the array of locomotives and cars in the museum.

click on images to enlarge

click on images to enlarge

Southern Pacific was only one of a few that ran their late locomotives backward so that the car ran forward. SP did this to make the operation similar to the diesel locomotives being phased in.
There were several references, including this mockup from Siemens, about high speed rail coming to California.

click on images to enlarge
---
Disclaimer: The information in this site is a collection of data we derived from the vendors and from our personal experiences. This information is meant as a learning guide for you to make your own decisions Best practices and code should always be followed. The recommendations we make are from our personal experiences and we do not receive any compensation for those recommendations.
//hide content //hide loading message