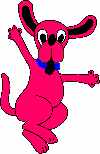 Please wait, I'm coming over...







//show loading message

//hide content
9/7/2015

West Branch, IA

Herbert Hoover Museum/Historic Site

click on pictures to enlarge

Since we had some time to do touristing, we went to West Branch, IA, the birthplace of President Herbert Hoover.

This is the Historic Site Visitor Center.
This is the house Herbet Hoover was born into.

click on images to enlarge

Dale and the outhouse
Herbert Hoover's father was a blacksmith. This is a replica of the shop.

click on images to enlarge

The statue to ISIS was a gift from the people of Belgium in gratitude for Hoover's famine relief efforts on their behalf during the First World War.
The Herbert Hoover Museum and Library..

click on images to enlarge
---
Disclaimer: The information in this site is a collection of data we derived from the vendors and from our personal experiences. This information is meant as a learning guide for you to make your own decisions Best practices and code should always be followed. The recommendations we make are from our personal experiences and we do not receive any compensation for those recommendations.
//hide content //hide loading message