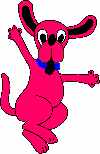 Please wait, I'm coming over...







//show loading message

//hide content
8/20/2014

Our location - Elkhart, IN

South Bend, IN


While we were waiting around in Elkhart, we decided to do some touring. We drove over to South Bend, IN to see the Studebaker National Museum housed in the original Studebaker building.

We didn't take that many photos, some things need to be seen in person. Here are a few.



click on images to enlarge

Dale's dad had a green version of this Studebaker.
The last US made Studebaker.

click on images to enlarge

An Avante. Still look modern today.

click on images to enlarge
---
Disclaimer: The information in this site is a collection of data we derived from the vendors and from our personal experiences. This information is meant as a learning guide for you to make your own decisions Best practices and code should always be followed. The recommendations we make are from our personal experiences and we do not receive any compensation for those recommendations.
//hide content //hide loading message