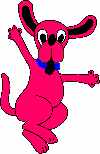 Please wait, I'm coming over...







//show loading message

//hide content
7/11/2014

Our location - New Stanton, PA

Flight 93 Memorial, Shanksville, PA


We went to the Flight 93 Memorial in Shanksville, PA that honors those who faced with dire consequences, took charge of their lives and terminated the flight of the hijacked United Airlines Flight 93 by crashing it into the Pennsylvania countryside. Their actions saved the probable target of the United States Capital Building in Washington, DC.



click on images to enlarge

The entrance. The Memorial site is a couple of miles in.

The Visitor & Education Center is still under construction.
There is a visitor shelter with several placards telling the Flight 93 story.

click on images to enlarge

click on images to enlarge

The walkway to the Debris site.


There are a couple of places for people to leave items.

At the Debris site, there is the Wall of Names made of marble slabs with a name of each person on Flight 93 engraved.

click on images to enlarge

click on images to enlarge

Once all the investigation at the crash site was completed, the hole was filled in. The Debris field is not just a field holding the remains of heroic people.

click on images to enlarge
---
Disclaimer: The information in this site is a collection of data we derived from the vendors and from our personal experiences. This information is meant as a learning guide for you to make your own decisions Best practices and code should always be followed. The recommendations we make are from our personal experiences and we do not receive any compensation for those recommendations.
//hide content //hide loading message