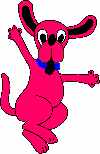 Please wait, I'm coming over...







//show loading message

//hide content
4/19 - 4/21/2012

Our location - Texarkana, TX

Shady Pines RV Park


We returned to Shady Pine as a rest stop. We were last here in 2006. That was before we had Sparky but the site was still large enough for Red Rover, Tige and Sparky II.


Shady Pines RV Park is located on a country highway about 10 miles from town.
This is a fairly new park, built in 2003 by the owners of Shady Pines RV Sales, a dealership located right next door. Prior to '03 they found themselves sending service customers who may have had to stay, waiting for parts, to a local KOA. And they looked at this acreage and thought, "Why don't we build a park?" They did a wonderful job! This clubhouse is bright, spacious with a fireplace, big screen TV and a kitchen. Just a great place for an RV club rally, reunion, etc.

click on pictures to enlarge

It is billed in the campground directory as "big rig" friendly. Wide streets and long pull-through sites. That is what we need! We would definitely come back here again.

click on pictures to enlarge

To the rear of the park is a small fishing lake. Not the Mississippi, but nice nonetheless, we like having any kind of water nearby.

click on pictures to enlarge

Once again, lots of space for Red Rover, Tige, and Sparky II.

It was rainy.

click on pictures to enlarge
---
Disclaimer: The information in this site is a collection of data we derived from the vendors and from our personal experiences. This information is meant as a learning guide for you to make your own decisions Best practices and code should always be followed. The recommendations we make are from our personal experiences and we do not receive any compensation for those recommendations.
//hide content //hide loading message