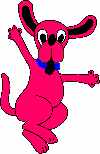 Please wait, I'm coming over...







//show loading message

//hide content
8/11/2010

Our location - Hungry Horse, MT

Hungry Horse Dam

click on images to enlarge

We went over to the Hungry Horse Dam. This is the first Dam in the Columbia River Dam System
The Hungry Horse Dam was completed in 1953 for flood control. It does generate electricity with its four 107MWatt water turbine generators. For a perspective, one of the large generators at Grand Coulee Dam generates 805MWatt.

Small Visitor Center compared to the other dams we have visited.

click on images to enlarge

click on images to enlarge

There is no tour of the dam but the Visitor Center has interesting displays and videos.
There was a feature on this dam that we have not seen before. The drain, named the "Morning Glory", is a protective overflow device. If the water should reach the level of the Morning Glory, it will spill into a drain to the river below preventing water overflowing the top of the dam.

click on images to enlarge

click on images to enlarge

This one of the penstock inlets. The grates filter out flotsam from the water.
That is the South Fork of the Flathead River. The water flowing through the dam will make a 1000 mile trip to the Pacific.
There was a forest fire here. Mother Nature's way of cleaning up.
---
Disclaimer: The information in this site is a collection of data we derived from the vendors and from our personal experiences. This information is meant as a learning guide for you to make your own decisions Best practices and code should always be followed. The recommendations we make are from our personal experiences and we do not receive any compensation for those recommendations.
//hide content //hide loading message