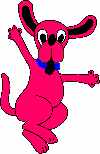 Please wait, I'm coming over...







//show loading message

//hide content
8/15/2010

Our location - Hungry Horse, MT

Glacier National Park

We returned to Glacier National Park to take a guided tour in one of the traditional Red Buses. These buses were built in 1937 and served park visitors until 1999. At that time Ford Motors stepped up and put new chassis under the originals bodies and repaired the bodies as needed. The buses returned to duty in 2002, with new dual fuel engines (propane/gas), transmissions, and brakes.

Using the Red Bus tour is a far better way to tour the Park, with the roof rolled back and the additional information from the guide, the tour is worth the price.

Glacier National Park

Click on thumbnails to select picture

Click on right picture to play slide show
---
Disclaimer: The information in this site is a collection of data we derived from the vendors and from our personal experiences. This information is meant as a learning guide for you to make your own decisions Best practices and code should always be followed. The recommendations we make are from our personal experiences and we do not receive any compensation for those recommendations.
//hide content //hide loading message