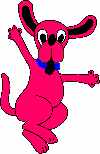 Please wait, I'm coming over...







//show loading message

//hide content
8/12/2010

Our location - Hungry Horse, MT

Glacier National Park

click on images to enlarge

Our first day at Glacier was just to take the shuttle buses from the West Entrance over to the East Entrance and back

At the West Entrance, there is the Apgar Village which has stores, hotel, etc.
As we went over to the Apgar Travel Center to get the shuttle bus, we saw these rebuilt 1933 Red Buses originally built by White Company. The original bodies were placed over new Ford chassis in 2000 so that a tradition of Glacier National Park could continue.

click on images to enlarge

click on images to enlarge

This is the Apgar Travel Center.

We took this large bus up to the Avalanche Creek stop.
At the Avalanche Creek stop, we had to transfer to a small bus that fit into the 21' limit for the road up to Logan Pass.

We were in the clouds.

click on images to enlarge

click on images to enlarge

This is Logan Pass at the top of the Going to the Sun Road at the Continental Divide. 6646' is not the highest place we have been but it is up there.
Some views from Logan Pass.
More of the Red Buses.
Lots of construction being done to the Going to the Sun Road.
.
At Logan pass we again transferred to a large bus that we
took down to the East Entrance at St Mary.
From the St Mary Entrance, this is the plains that meet with the abrupt rise of the Rockies. We had just crossed the Continental Divide.
We strolled over to the town of St Mary for lunch and then walked back in at the East Entrance and took the long bus ride back to the West Entrance.

That was day one.
---
Disclaimer: The information in this site is a collection of data we derived from the vendors and from our personal experiences. This information is meant as a learning guide for you to make your own decisions Best practices and code should always be followed. The recommendations we make are from our personal experiences and we do not receive any compensation for those recommendations.
//hide content //hide loading message