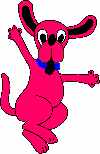 Please wait, I'm coming over...







//show loading message

//hide content
8/2-8/7/2010

Our location - Coulee City, WA

Sun Lakes RV Resort


We are staying in Sun Lakes RV Resort so visit the Grand Coulee Dam. It is located near Coulee City, WA.



click on images to enlarge

The Park is located in a valley along Park Lake. .

This park is half RV sites and half cottages for rental. This is a family resort.
One difficulty of this park is where the Office is located for check-in. It is all the way into the park down at the waterfront right where the boat launch ramp is located. It was a zoo of traffic and people.

We had to be the great show of the day for everyone as a rig our size seldom , if every, winds it's way through the roads to the office..

There are paddleboats, canoes, and rowboats for rental.

And there are piers for boats of the guests.

click on images to enlarge

click on images to enlarge

After winding down to the Office to check-in, we had to wind back out to our site.

Dale always leads the way to the site after we disconnect the Jeep. Somehow the Main navigator, Dale missed the sign on the right and mis-read the map.
We wound up driving down this tree lined road which obviously does not see very much RV traffic.

Luckily a park maintenance person came along to rescue us and directed us to the site.

click on images to enlarge

click on images to enlarge

This is a family park with lots of campers. Not unusual for a couple of RVs and tents in a site.
Lots of campers here. Very few RVers.

Is there a difference....YES!
The site was big enough. The park has Wi-Fi only in the office area. We might have been able to connect with out Deliberant radio but our experience is that Wi-Fi service setup like this is not very useful. We setup the satellite Internet dish.

See us down there?
---
Disclaimer: The information in this site is a collection of data we derived from the vendors and from our personal experiences. This information is meant as a learning guide for you to make your own decisions Best practices and code should always be followed. The recommendations we make are from our personal experiences and we do not receive any compensation for those recommendations.
//hide content //hide loading message