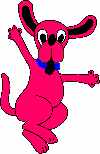 Please wait, I'm coming over...







//show loading message

//hide content
7/13/2010

Our location - Grants Pass, OR

California Redwoods

click on images to enlarge


We drove down to California to see some Redwood Trees. We drove down US 101 (Costal Highway) to the Klamath River inlet. We got to see the Pacific Ocean.

We stopped to see the Redwoods on the way back to Grants Pass.


Tall trees again causes the Sirius satellite Radio to drop out.
Dale's favorite kind of road, winding mountain roads.

click on images to enlarge

click on images to enlarge

The Pacific surf seems to be larger than the Atlantic surf.

Perhaps it is because you seldom get to see the Atlantic from cliffs.

click on images to enlarge

click on images to enlarge

We came down to the Klamath River inlet for the view of sea animals and the vista.

Unfortunately, the very fog that helps the Redwoods to exist came in and blocked the view.;
---
Disclaimer: The information in this site is a collection of data we derived from the vendors and from our personal experiences. This information is meant as a learning guide for you to make your own decisions Best practices and code should always be followed. The recommendations we make are from our personal experiences and we do not receive any compensation for those recommendations.
//hide content //hide loading message