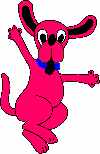 Please wait, I'm coming over...







//show loading message

//hide content
7/9-7/16/2010

Our location - Grants Pass, OR

Jack's Landing RV Park


We are traveling to Grants pass Oregon. We will be visiting some friends there. We also plan to drive down to see the Redwood Forest.



click on images to enlarge

We are in the land of tall tress.

So tall, our Sirius Satellite Radio could not hold a signal.
Crossing the Rogue River

click on images to enlarge

click on images to enlarge

More of the Rogue River.
We are staying at Jack's Landing RV Park.



This is a fairly new RV Park.

click on images to enlarge

click on images to enlarge

Nicely landscaped park.
The tress at the site were a little troublesome. We had to extend a slide against a tree on both sides of Tige. We could have put Red Rover behind Tige but we prefer not to have to reposition and more than we have to.

And of course trees at the end of the sites. I guess park owners never have to maneuver in and out of sites with a trailer.
The site was big enough for Red Rover, Tide, and Sparky.

We used park Wi-Fi.
---
Disclaimer: The information in this site is a collection of data we derived from the vendors and from our personal experiences. This information is meant as a learning guide for you to make your own decisions Best practices and code should always be followed. The recommendations we make are from our personal experiences and we do not receive any compensation for those recommendations.
//hide content //hide loading message