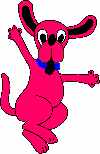 Please wait, I'm coming over...







//show loading message

//hide content
7/4/2010

Our location - Diamond, OR

Crater Lake National Park

click on images to enlarge


We went to Crater Lake National Park and hit crowds and no parking. I guess going on Sunday of the 4th or July Weekend wasn't the smartest thing. We will go back on Tuesday.


The Park entrance.

One of the advantages of being old is having the Senior Pass which gets us into National Park for free.
The Visitor Center.

The Trolleys offer a guided tour around the Lake, for a fee. We might take one when we come back.

click on images to enlarge

click on images to enlarge

From the point where we entered the Park, the temperature dropped 12 degrees as we climbed up to the rim of the lake.

The snow is supposed to go away in mid-July. The Park averages 44 feet of snow per year.
The water is very clear because the only water in the lake comes from rain and snow melt.

click on images to enlarge

click on images to enlarge

Crater Lake is a collapsed volcano, which is why the rim does not allow water run-off.



Look at the mirror effect at the water's edge.

From the observation point, the water is only 1000 feet below.
There is a volcanic island in the lake.
A beautiful place to visit.
---
Disclaimer: The information in this site is a collection of data we derived from the vendors and from our personal experiences. This information is meant as a learning guide for you to make your own decisions Best practices and code should always be followed. The recommendations we make are from our personal experiences and we do not receive any compensation for those recommendations.
//hide content //hide loading message