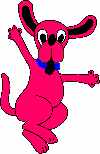 Please wait, I'm coming over...







//show loading message

//hide content
6/21/2010

Our location - Hawthorne, NV

Yosemite National Park


We took Sparky and made a three hour trip to Yosemite National Park. We actually got to the Tioga Pass Park Entrance in an hour and .a half. The other hour and a half was to get to Yosemite Valley, the location of Yosemite Falls.

We had to go through Tioga Pass at 9945 feet, the highest we have driven. The Tioga Pass part of the trip was 8% grades, lots of switchbacks, and sharp drop-offs from the road, Dale's favorite kind of driving.

Since we had so far to drive, we didn't really get to take in all the Park attractions like the Sequoia trees, but what we saw was magnificent. We will have to return.


Yosemite National Park

Click on thumbnails to select picture

Click on right picture to play slide show
---
Disclaimer: The information in this site is a collection of data we derived from the vendors and from our personal experiences. This information is meant as a learning guide for you to make your own decisions Best practices and code should always be followed. The recommendations we make are from our personal experiences and we do not receive any compensation for those recommendations.
//hide content //hide loading message