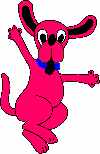 Please wait, I'm coming over...







//show loading message

//hide content
5/15/2010

Our location - Mancos, CO

Mesa Verde National Park


The Mesa Verde National Park has a large collection of Ancient Puebloan villages including pit houses and cliff buildings.

Mesa Verde National Park

Click on thumbnails to select picture

Click on right picture to play slide show
---
Disclaimer: The information in this site is a collection of data we derived from the vendors and from our personal experiences. This information is meant as a learning guide for you to make your own decisions Best practices and code should always be followed. The recommendations we make are from our personal experiences and we do not receive any compensation for those recommendations.
//hide content //hide loading message