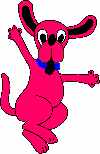 Please wait, I'm coming over...







//show loading message

//hide content
5/31/2010

Our location - Moab, UT

Canyonlands National Park


As we were leaving Canyonlands National Park, we decided to do something daring. Well Mark decided against Dale's wishes. We drove down Shafer Trail from Canyonlands into the valley between Canyonlands and Dead Horse Point State Park. The road runs along the Colorado river for a while.

Shafer Trail is a rough dirt road designed for Jeeps. To get down from the rim to the canyon floor, there is a steep run with lots of very tight switch-backs. In many places the road is barely more than one vehicle wide. Since Sparky is a Jeep, it was a go for Mark. This is the first time we have ever tried this and probably will be the last. It really wasn't that hard, the biggest challenges steering around the lard rocks and stopping at a wider place to let oncoming vehicles pass.

We didn't get many pictures as during the best part of the drive, Dale was holding on for dear life. It turns out Shafer Trail is a 2 on a scale from 1 to 5 for Jeep trails. But there are views that are just not available from the rim of the canyon. It was fun.



click on images to enlarge

You can get a little feel for the road. This was after the steep part.
The views from road were a whole new world. All of the canyons we have seen so far were from the rims.

click on images to enlarge

click on images to enlarge

The Colorado River.



A potash drying pool.

We went by the potash pools we had seen from Dead Horse Point State Park.

click on images to enlarge

click on images to enlarge

The blue water is potash drying pools. The potash is brought out from below the surface in a slurry that is pumped into the pools. Blue dye is added to enhance the evaporation process, When the water is gone, the residue is scooped up for processing.
This is the Colorado River.

click on images to enlarge

click on images to enlarge

There was a element of joy when we got back on paved road.

click on images to enlarge
---
Disclaimer: The information in this site is a collection of data we derived from the vendors and from our personal experiences. This information is meant as a learning guide for you to make your own decisions Best practices and code should always be followed. The recommendations we make are from our personal experiences and we do not receive any compensation for those recommendations.
//hide content //hide loading message