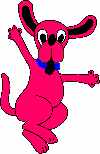 Please wait, I'm coming over...







//show loading message

//hide content
9/1-9/3/2009

Our location - Mitchell, SD

R & R Campground

click on images to enlarge

On our way from Hayward, WI to Custer, SD, we drove though this wind farm.
Using wind power is already being setup in the United States.

click on images to enlarge

Now if there was a power grid to move this wind power from South Dakota to New York.
One of the humorous roadside signs in the tourist centric area of Wall Drug.

click on images to enlarge

We stopped in the middle of South Dakota at the R & R Campground in Mitchell, SD.

We would normally stay in our home base town of Emery, SD but Hyatt's Green Acres was full of pipeline workers. A good thing for Emery.
The site was big enough for Red Rover and Tige. We parked Sparky off to the side.

We used the park Wi-Fi.

click on images to enlarge

R & R has a pool that is shared with the Motel 8 next door.

click on images to enlarge
---
Disclaimer: The information in this site is a collection of data we derived from the vendors and from our personal experiences. This information is meant as a learning guide for you to make your own decisions Best practices and code should always be followed. The recommendations we make are from our personal experiences and we do not receive any compensation for those recommendations.
//hide content //hide loading message