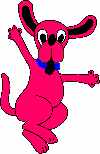 Please wait, I'm coming over...







//show loading message

//hide content
7/30-8/2/2009

Our location - Ionia, MI

Alice Springs Campground

click on images to enlarge

We stopped at the Alice Springs Campground to visit friends in Grand Rapids, MI and Grand Ledge, MI.
The campground office.

click on images to enlarge

This is a new RV park. Good sized sites, most without pads, only gravel.

Clear view for the tripod TV dish and the Internet satellite dish.
The site was long enough for Red Rover and Tige.

There is gravel space along side of Red Rover to park Sparky.

click on images to enlarge

Play area for the kids.
An interesting view across the road.

click on images to enlarge

Why we came to the Grand Rapids area, Mark, Tom "Terminator" Edmonds and his wife Mary Beth.

Tom was in Mark's unit in Viet Nam, the 48th Blue Stars. May Beth was a Viet Nam veteran also, an Army nurse.
Kathy and Bill Bevington came to Alice Springs for a few days.

Larry and Linda Moore who stay in the Grand Ledge (Lansing) area came over to visit.

click on images to enlarge
---
Disclaimer: The information in this site is a collection of data we derived from the vendors and from our personal experiences. This information is meant as a learning guide for you to make your own decisions Best practices and code should always be followed. The recommendations we make are from our personal experiences and we do not receive any compensation for those recommendations.
//hide content //hide loading message