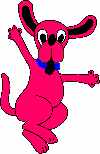 Please wait, I'm coming over...







//show loading message

//hide content
7/23-7/24/2009

Our location - Delaware, OH

Cross Creek RV Resort

click on images to enlarge

We stopped for the night at Cross Creek RV Resort.
There was a site long enough for Red Rover and Tige.

click on images to enlarge

Cross Creek is a very nice resort but it is geared to weekender and vacation campers.

We used their Wi-Fi which had spotty performance at times. We could not use the roof TV dish even though there were no tress in the way. Even the tripod TV dish had a strange switch test.

click on images to enlarge
---
Disclaimer: The information in this site is a collection of data we derived from the vendors and from our personal experiences. This information is meant as a learning guide for you to make your own decisions Best practices and code should always be followed. The recommendations we make are from our personal experiences and we do not receive any compensation for those recommendations.
//hide content //hide loading message