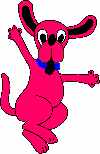 Please wait, I'm coming over...







//show loading message

//hide content
6/13 - 6/22/2009

Our location - Myrtle Beach, SC

Briarcliffe RV Resort

click on images to enlarge

We came to Myrtle Beach for a family reunion. We choose Briarcliffe RV Resort because it was close to where the family was meeting.
Briarcliffe RV Resort is located right on the main drag of North Myrtle Beach, Highway 17.

This is a gated RV resort and you need a passcard to enter.

click on images to enlarge

The office.
The lanes are a bit on the narrow side.

click on images to enlarge

Briarcliffe RV Resort only has back-in sites and they are not long enough for Tige and Red Rover
But there was room to park Sparky in front of Tige.

There was just enough trees to make satellite setup interesting. The TV dish on the front corner of the site and the satellite Internet dish is behind Tige

click on images to enlarge

Red Rover was relegated to a spot in a storage lot.

We really don't like to do that because so much of our site setup equipment is carried in Red Rover.

click on images to enlarge
---
Disclaimer: The information in this site is a collection of data we derived from the vendors and from our personal experiences. This information is meant as a learning guide for you to make your own decisions Best practices and code should always be followed. The recommendations we make are from our personal experiences and we do not receive any compensation for those recommendations.
//hide content //hide loading message