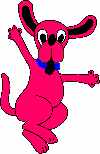 Please wait, I'm coming over...







//show loading message

//hide content
2/27 - 6/1/2009

Pensacola, FL

Pensacola RV Park

This is our third year coming to Pensacola in March. Dale's parents moved here 5 years ago to get away from the cold in Pennsylvania. The last 2 years, we stayed for a month at the Gulf Pines KOA. As we have a family gathering planned for this June in Myrtle Beach, we decided to stay this year for 3 months, and then make our way north to Myrtle Beach. Our plan was to work-camp at the KOA. When those plans did not materialize, we chose to stay at a new park closer to the folks...the Pensacola RV Park , just recently opened.



click on pictures to enlarge

While we were here last year, there was news that this park was running into objections from the local residents on having an RV park in their neighborhood. The homeowners petitioned the county to have the zoning for this property revisited with the intention of blocking the opening of this park. They contended that their children would be at risk from large motorhomes and trailers traveling on a narrow road. The effort failed, but the park's opening was delayed for 6 months while the fight wore on.
The RV Park is located behind a nursery. We found this to be interesting in that if the zoning commission had changed the zoning to disallow the RV park (a commercial enterprise), would they have disallowed the nursery as well?

click on pictures to enlarge

The park is set back pretty far from the road, making it very quiet. Last year at the KOA, we were situated right on I-10...traffic noise constantly! Interior roads are packed dirt with no ruts or potholes.
The office

click on pictures to enlarge

There we sit down the road.
When we do not have a neighbor on our right, we have a huge tree in view.

click on pictures to enlarge

The park is fairly small, but the gravel pull-thrus are long enough for all of our vehicles.

click on pictures to enlarge

Red Rover, Tige and Sparky framed by the big tree.

click on pictures to enlarge

Our "across the street" neighbor...an interesting trailer.

click on pictures to enlarge

We had a visit by Davina & Henry Szymt with their rig, Ketchup and A1.
Pensacola RV Park had not seen a single HDT until we arrived and now there are two.

click on pictures to enlarge

Davina & Henry Szymt
Davina & Henry Szymt departing.

click on pictures to enlarge

Sometimes people park on the road and make navigation through the park difficult.
Henry on his way.

click on pictures to enlarge
---
Disclaimer: The information in this site is a collection of data we derived from the vendors and from our personal experiences. This information is meant as a learning guide for you to make your own decisions Best practices and code should always be followed. The recommendations we make are from our personal experiences and we do not receive any compensation for those recommendations.
//hide content //hide loading message