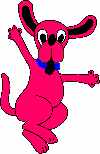 Please wait, I'm coming over...







//show loading message

//hide content
12/26/2008

Our location -

South Padre Island

click on images to enlarge

Our daughter Stacy is visiting us for the Holidays. We drove down to South Padre Island.

On the way down we saw this house being moved. There was a fellow riding on the roof to handle power line and tree limbs.
South Padre Island is a lot like Ocean City, Maryland. Lots of tourist shops and vacation housing.

click on images to enlarge

click on images to enlarge

We drove Sparky out onto the beach. This is the first time we took him "off road."

A popular activity on the beach is horseback riding.

click on images to enlarge
---
Disclaimer: The information in this site is a collection of data we derived from the vendors and from our personal experiences. This information is meant as a learning guide for you to make your own decisions Best practices and code should always be followed. The recommendations we make are from our personal experiences and we do not receive any compensation for those recommendations.
//hide content //hide loading message