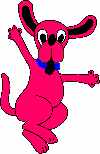 Please wait, I'm coming over...







//show loading message

//hide content
12/27/2008

Nuevo Pregreso, Mexico

Stacy's Visit


We decided to take Stacy down to Nuevo Progreso, Mexico. It is located about 40 minutes from home here in Mission. It is a border town filled with dentist offices, pharmacies, souvenir shops and liquor stores.

We didn't take many photos on this trip. That will be a subject for another time.



click on pictures to enlarge

We took this picture on the middle of the bridge over the Rio Grande. Once you get across the bridge and go through the turnstile, you are right on the main street of Nuevo Progreso.

click on pictures to enlarge

We took these two photos in a shop just to show the religious nature of the Mexican people.
Every store has a wide range of religious items for sale.

click on pictures to enlarge
---
Disclaimer: The information in this site is a collection of data we derived from the vendors and from our personal experiences. This information is meant as a learning guide for you to make your own decisions Best practices and code should always be followed. The recommendations we make are from our personal experiences and we do not receive any compensation for those recommendations.
//hide content //hide loading message