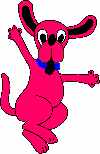 Please wait, I'm coming over...







//show loading message

//hide content
12/15/2008

Hidalgo, TX

Pump House Museum


We went on a tour of the old Hidalgo Texas Pump Station. The Hidalgo Pump house was the original pump house for the Louisiana-Rio Grande Canal Company. It was used to pump water out of the Rio Grande into an irrigation system moving the water north to Edinburg. From the main canal, the water would flow east, toward the coast and irrigate approximately 70,000 acres. At least 16 pump houses like this one once lined the Rio Grande. They all have since been converted to electric pumps.

Hildago Pump House

Click on thumbnails to select picture

Click on right picture to play slide show
---
Disclaimer: The information in this site is a collection of data we derived from the vendors and from our personal experiences. This information is meant as a learning guide for you to make your own decisions Best practices and code should always be followed. The recommendations we make are from our personal experiences and we do not receive any compensation for those recommendations.
//hide content //hide loading message