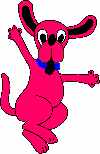 Please wait, I'm coming over...







//show loading message

//hide content
10/10/2008

2008 HDT Rally - Hutchinson Kansas

Cosmosphere


One of the surprising things we did is visit the Cosmosphere, a museum of America', and Russia's space efforts. Who would have expected a Space Museum in Kansas? Well two of our astronauts came from Kansas.

We took in the Hubble presentation in the Planetarium will an incredible array of photos taken from Hubble.

There was an extensive exhibit on the German rocket development for WW II which was the basis of United States, and Russian, space development.

These photos do not do justice to the amount of exhibits in the Museum. Plan several hours if you go.


The Kansas Cosmosphere and Space Center
They had a SR-71 Blackbird

click on images to enlarge

The Blackbird was one big airplane.
They had the Shuttle Endeavor

click on images to enlarge

This T-38 Talon was the plane used by the astronauts to practice and to travel between NASA facilities.
A Surveyor

click on images to enlarge

A Mars lander
One of the early rocket engines.

click on images to enlarge

A replica from the movie "The Right Stuff" of Glamorous Glennis, the plane Chuck Yeager flew to fist break the sound barrier.

click on images to enlarge

A Titan rocket
Launch pad close up.

click on images to enlarge

A scaled replica of a Lunar Lander.

click on images to enlarge
---
Disclaimer: The information in this site is a collection of data we derived from the vendors and from our personal experiences. This information is meant as a learning guide for you to make your own decisions Best practices and code should always be followed. The recommendations we make are from our personal experiences and we do not receive any compensation for those recommendations.
//hide content //hide loading message