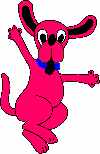 Please wait, I'm coming over...







//show loading message

//hide content
8/26/2008

Wheatland, WY

Interstate 25


We had a little excitement on our way from Custer, SD to Woodland Park, CO when the left rear tire decided to have a tread separation. That led to a blowout when the ply cords were exposed to the pavement when the tread departed.

This is a problem that a tire Pressure Management System Can not help with because there is air [pressure right up to the point the tire blows. Even temperature measurement system don't catch this type of problem as the point where the tread starts to separate are too localized to cause a noticeable temperature change. Once the tread separates in a small area, the destructive loss of enough tire tread happens rapidly.



click on pictures to enlarge

Losing a tire is one thing but a tread loss tends to cause a lot of damage as the tread flaps around before is breaks off.
Since this was the rear tire, the flapping tread took out the end of the wheelwell.

click on pictures to enlarge

We were lucky the flapping tread didn't damage the BigFoot jack because we needed it to change the tire.

click on pictures to enlarge

You can see that not all the tread separated.
Here you can see there the belt ruptures when the cords are worn away by the pavement.

click on pictures to enlarge
---
Disclaimer: The information in this site is a collection of data we derived from the vendors and from our personal experiences. This information is meant as a learning guide for you to make your own decisions Best practices and code should always be followed. The recommendations we make are from our personal experiences and we do not receive any compensation for those recommendations.
//hide content //hide loading message